Sale!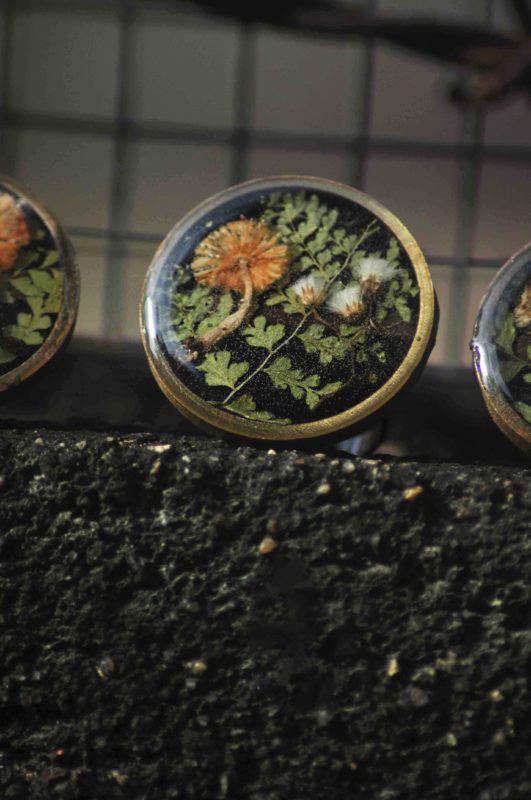 Monsoon Fungi & Fern Big Statement Adjustable Ring
Save ₹750.00
"Nature is antique. Its oldest Art, a mushroom" – Thomas Carlyle
There is something magical in the air when it rains. Observe the glistening leaves, tarmac shining in the wetness, the diffused dull light of the sun peeking through the thick grey clouds, the birds chirping a little louder, the dewy smell of the trees wafting through the city life and the smell of the wet ground making us think of nothing but love.
Even if you aren't a wet, rainy weather kind of person – you must admit, the rain to some degree does affect our moods.
The monsoon this year brought with it a series of mushrooms sprouting in every nook and corner of my city. Its a discovery because the last time I dehydrated a mushroom, it turned to crisp and I never attempted again.
But after several more attempts, here we are with a whole collection!
We hope you see the magic in these pretty little rainy day fungi!
2 in stock
Specification
| | |
| --- | --- |
| SHIPPING INFO |  5 – 7 Working Days from Date of Order |
| MATERIALS |  Brass, resin, dried botanicals |
|  RESIN ART DISCLAIMER | Piece may have tiny bubbles caused by the petals and pores. |
| CARE FOR YOUR NOSE JEWEL | Store on pouch provided. Clean with static cloth provided |
| RETURN POLICY | No Returns | Only Exchange | Please read return policy |
| WEIGHT |   1.8 gms |
| NOSEPIN SIZE |   1.2 x 2.2  cm |
| BOTANICALS USED |   Wild Mushrooms |
Disclaimer:
This is a handcrafted product and may have slight irregularities or imperfections such as bubbles, bumps, dents or dots.
These irregularities are the result of the human involvement in the process and add to the finished products charm while ensuring you have a one-of-a-kind piece.
The flowers are naturally dried and preserved to last for eternity.
Colours of the flowers and leaves will not fade. They have been dried completely, so they will not wilt.
The Botanicals used in our pieces are sourced ethically. We only use fallen flowers and leaves.
All the pieces listed are 100% Handmade. We do not buy or re-sell. We believe in the Make in India
The image is only representative of the actual piece you will receive as two flowers are NEVER the same shape, size or colour. But do not worry. There will only be mild differences.
Description
Reviews (0)