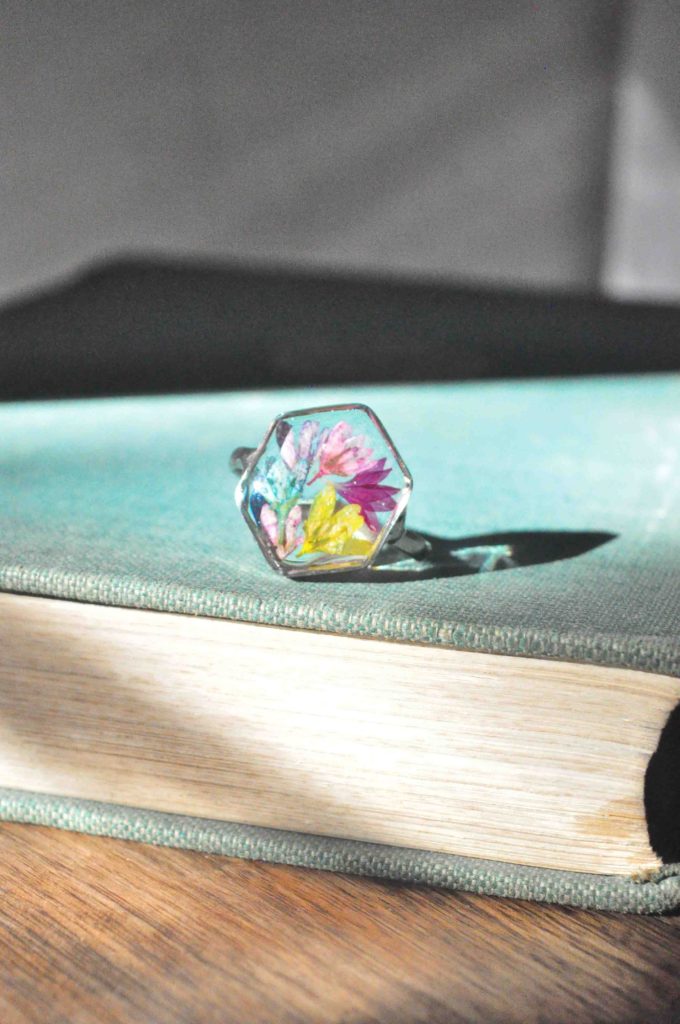 Cornflower Petal Colour Pop Ring
₹980.00
Adored by butterflies and bees, cornflowers are known for their dreamy blue blossoms in the summer.
The "Blue Boy" is the most popular variety of cornflower, with vivid periwinkle blue blossoms, but there are also purple, pink and white cornflowers.
According to an English tradition, young women wore cornflowers to show that they were ready for marriage. If a young woman hid the flower under her apron, it meant that she already had someone in her heart.
There were many such symbolisms for this striking blue flower across the world. In ancient Egypt, cornflowers symbolized life and fertility. In Greece, cornflowers became associated with fidelity. In Germany, these blooms are a symbol of resilience and freedom.
2 in stock
Specification
| | |
| --- | --- |
| SHIPPING INFO | Dispatched in 4 business days |
| MATERIALS |  Sterling silver plated, resin, dried flowers. |
| FLOWER SYMBOLISM |   Steadfast |
| CARE FOR YOUR FLOWERS | Spot-Cleaning only. Store in pouch/box provided. Keep away from fragrance, water and direct sunlight. |
| RETURN POLICY | No Returns | Only Exchange | Please read return policy |
| WEIGHT |  11 gms |
| MEASUREMENT IN cms |  Fully Adjustable |
| RING DIMENSION |   2.8 cms across and 0.5 cm in height. |
Disclaimer:
This is a handcrafted product and may have slight irregularities or imperfections such as bubbles, bumps, dents or dots.
These irregularities are the result of the human involvement in the process and add to the finished products charm while ensuring you have a one-of-a-kind piece.
The brass, copper metal is lead and cadmium free, which means no allergies, or green marks.
Silver polish tends to oxidise over time. There is a simple remedy to this. Just wipe it with a soft cotton cloth. The oxidisation stains wipe right away.
We do not offer Refunds and Exchanges on Sale Items.
The flowers are naturally dried and preserved to last for eternity.
Colours of the flowers and leaves will not fade. They have been dried completely, so they will not wilt.
The Botanicals used in our pieces are sourced ethically. We only use fallen flowers and leaves.
All the pieces listed are 100% Handmade. We do not buy or re-sell. We believe in the Make in India
The image is only representative of the actual piece you will receive as two flowers are NEVER the same shape, size or colour.
Description
Reviews (0)